To celebrate David Seaman teaming up with Fishing Republic and repping our own brand Westlake, we had a catch up with the Rotherham born goalie to find out more about his passion for angling, and to learn more about why he's the perfect match for us.
From fishing with friends, to football and Dracula, David tells us all in this exclusive interview.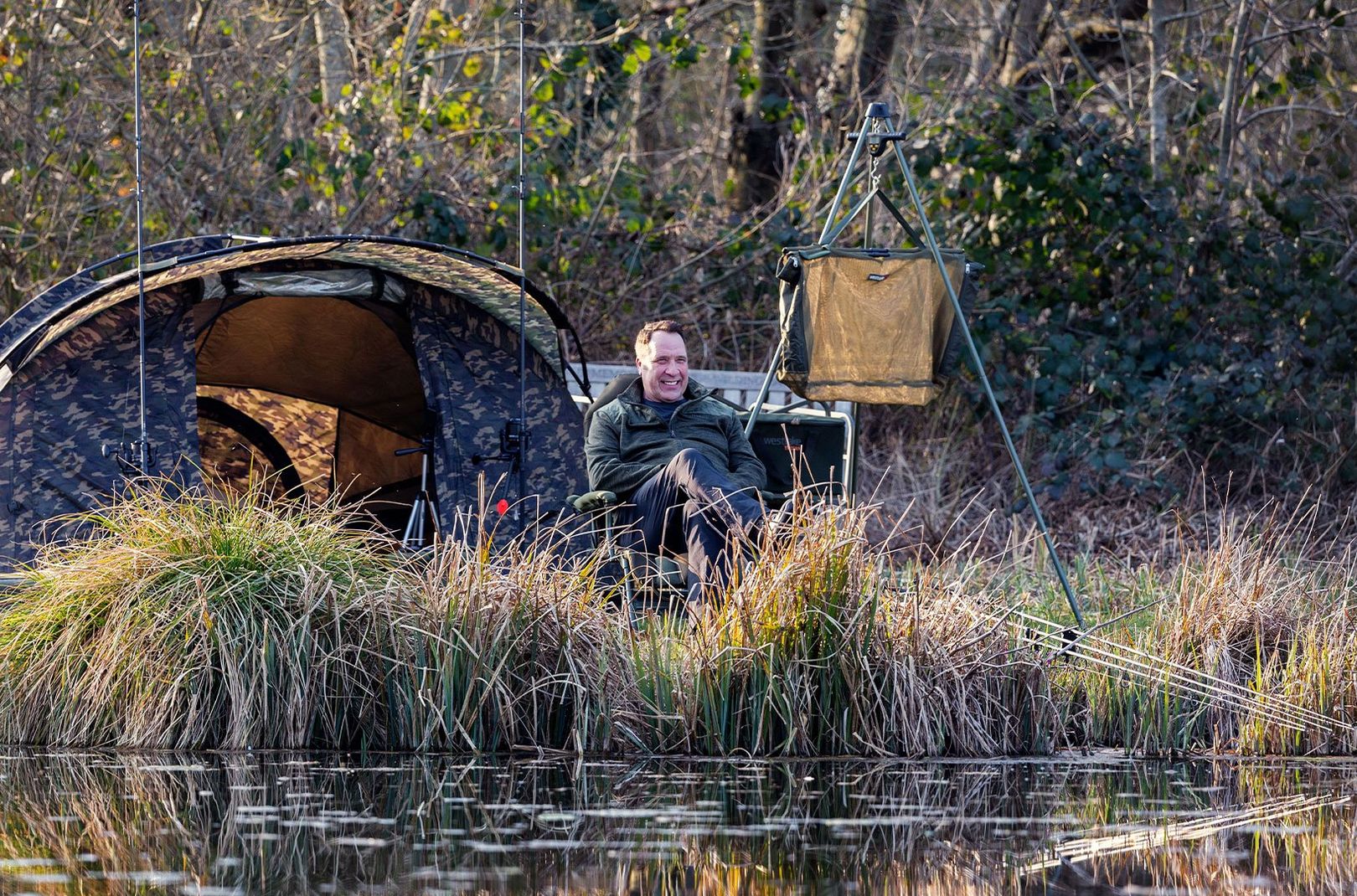 Let's start with how you got into fishing.
The first time I went fishing, it was a long time ago. I remember going with a couple of my dad's friends who used to go match fishing on a Sunday. I remember I hadn't a clue what I was doing. They gave me this rod and I was just holding it at the edge and all of a sudden, the float went under and I didn't know what to do. I just pointed it at the fish, and it snapped. So that was my first experience of fishing.
And then, it wasn't until I was at Birmingham City, I was about 22 and I used to play a lot of golf. I used to walk off the golf course more frustrated than I'd walked on it, so I needed something to relax, and that's when I started fishing again. I remember catching a 2 pound carp and thinking it was massive – I only had it on a float rod. Then I hooked something bigger which snapped my line and that's where it all started. I just wanted to catch all the biggens.
You were born in Rotherham, what was the fishing like around that area?
The lakes and rivers around Rotherham, I didn't really fish many of them. I used to go back up when I was away, but I left Yorkshire when I was 18.
I did used to fish the River Don in Sheffield, and we used to get lots of little trout out of there. I even remember smuggling a few back home in my bag, even though you're not supposed to. As you do.
Mostly, I went fishing down south though. I have done Salmon fishing way up north in Scotland. But yeah, I haven't really fished any lakes around Rotherham. Mind you, I don't know if I want to, you don't know what you'd find in them (laughing).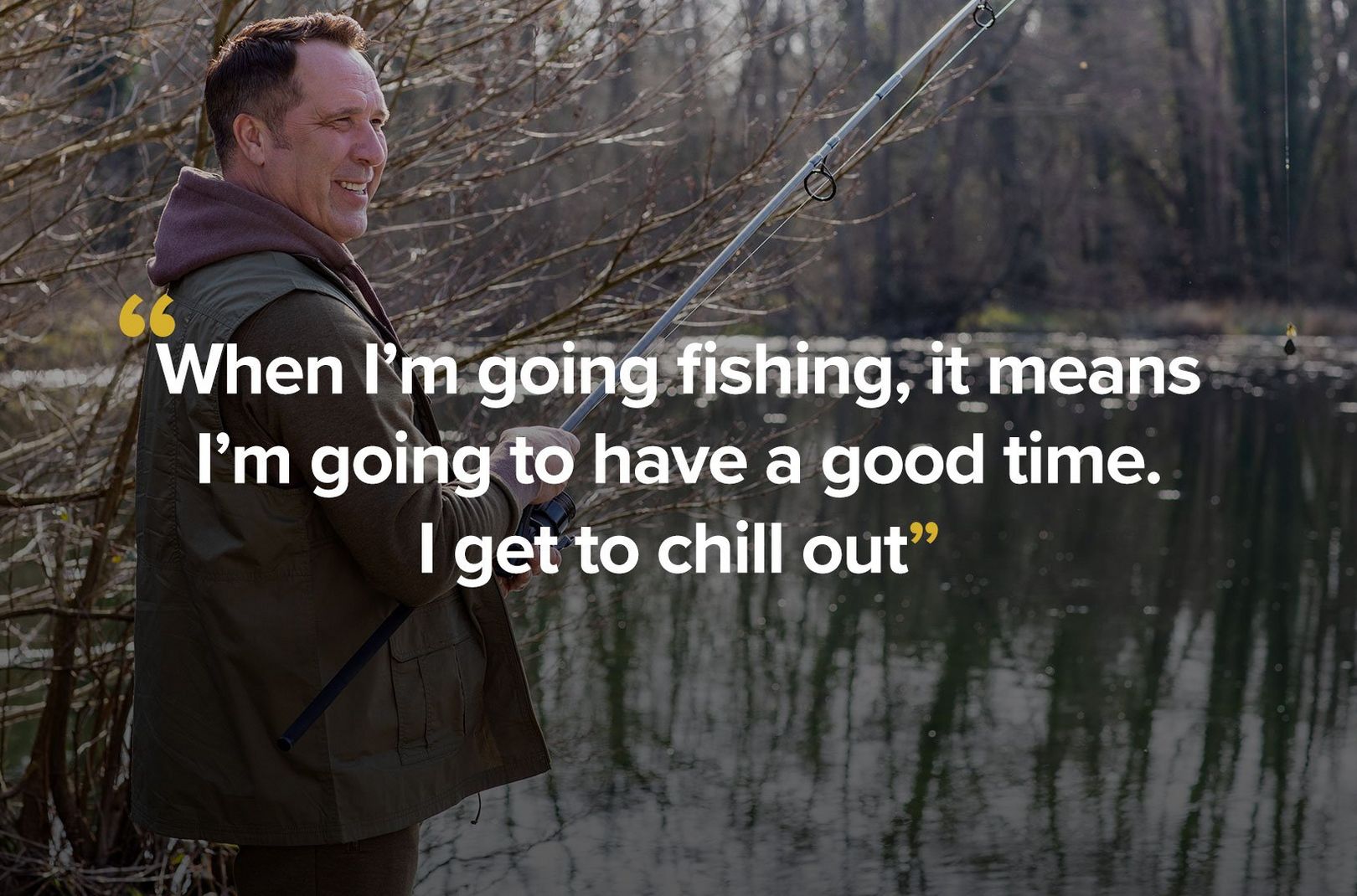 You have caught lots of specimen fish from Pike, Barbel and Carp, which is your favourite to target and why?
Ohh I'm split now. I lived on the River Thames at Marlow and I caught a lot of carp out of there. I also caught some barbel as well. Now I live on the Kennet and I'm getting a lot of barbel in the garden. I really enjoy that, and I really enjoy river fishing, but recently I've been getting back into the big carp fishing. So, it's 50/50 at the moment, it's hard to choose between carp and barbel.
I love my pike fishing as well. I still not had a 20lb, I had 2 ounces under. I nearly put the fish back in its mouth and then weighed it, just to get a 20 pounder. (laughing)
What's the biggest fish you have ever caught?
The biggest fish I've caught was last May at Frimley Pit 3 and it's a 42.8lb common carp. It was my first ever 40lb and it was my first fish out of that lake (which lake??). I'd only been fishing it for a year and then caught that. It's called split scale. I didn't know at the time and then I put it up on socials and everyone told me. I looked at it and it did have a tiny little scale on it with a split in it. Apparently, it's quite a sought after fish, so… billy big time. (laughing)
What would the best day out on the bank look like for you?
Best day out fishing on the bank would be me, bivvy, 3 rods out and at night-time. I just love being out at night and doing an all-nighter. It's just great being out and away - that's where the love of fishing came from, just being out. And you don't always have to catch. You can still enjoy if even if you don't catch a big fish.
Might have a few tins at the side, you know. It's all part of it, you get your stove, you make your own bacon and egg sandwich in the morning. Bliss.
Why do you pick night-time?
It's quiet. Just before it gets to dark, all the birds start singing. Then when it goes to darkness, you hear all sorts, all the foxes and that sort of stuff. It's magical. And if it's a clear night, you can watch all the satellites, too.
Do you have any fish on your bucket list to catch?
Well I just caught, last May, my first 40 pounder. So now it's like do I start getting greedy and want 50? Where do you stop?
I also had a 19lb Pike out of Farlow's but I still haven't had a 20lb, so I'm still waiting on that.
I love the look of a zander too, it's a bit like a mix of a pike and a perch and I've never caught one. These fish have got fangs like Dracula. Matt Hayes was one of the first to catch one and do it on TV with Mick Brown. I remember seeing that and thinking I wouldn't mind catching one of them.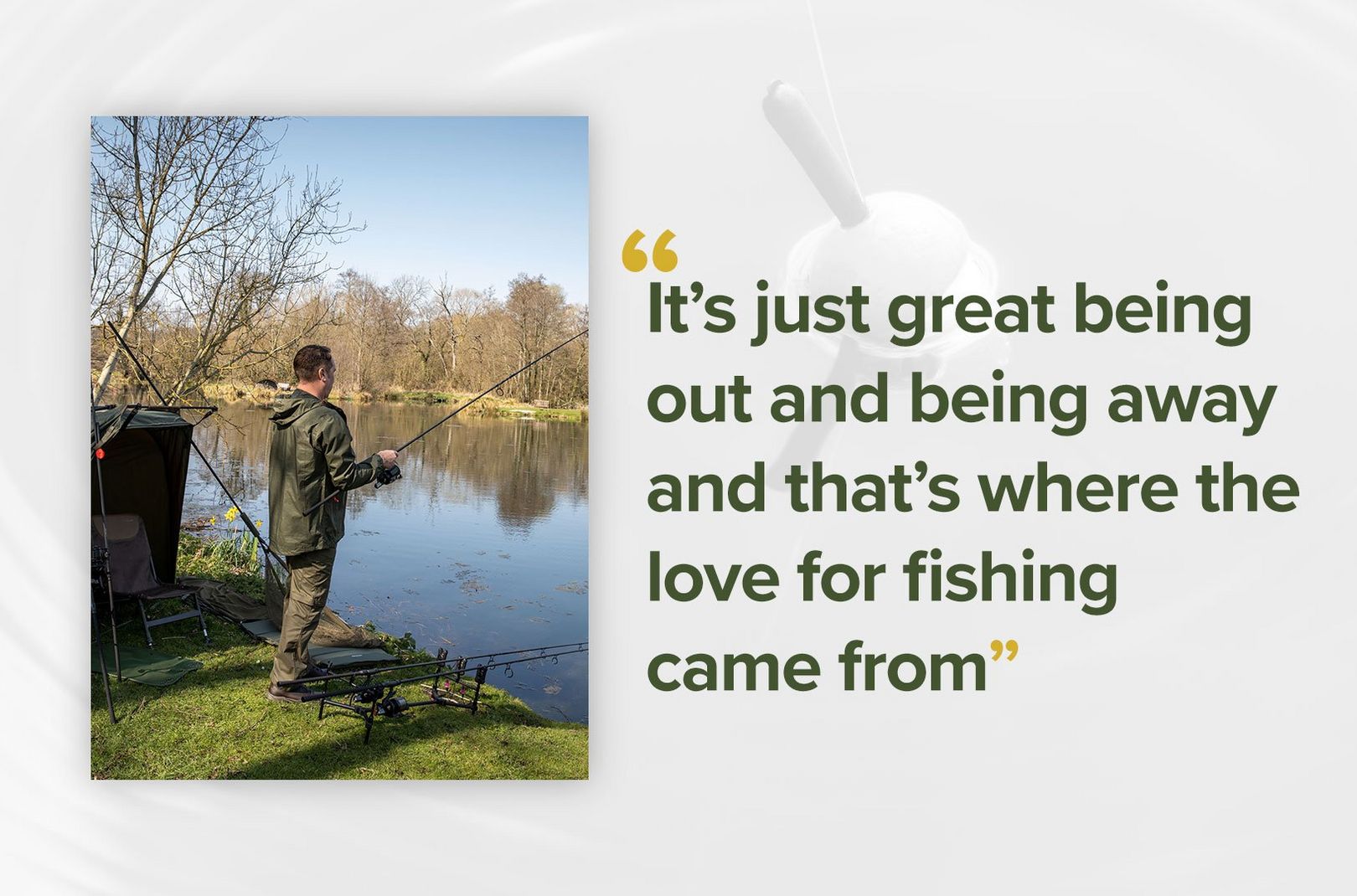 Since retiring from football, have you found that fishing has helped?
Fishing has definitely helped since I retired, because when I retired, I was ready. I was 40 so I'd been in football a long time. That's where a lot of ex footballers struggle with nothing to do, but I just go fishing.
Fishing has always helped with the stress of football, but it helps with the relaxation as well. I tell people now, when I go to Arsenal, you need to do something other than football because you can get too deep into it and it can really affect you. You need a cut off and mine was fishing, and that's what used to help me.
We hear you're still a pundit for football, an avid golf player as well as a top angler, how do you find it balancing all of these sports?
I'd like to balance it more on the side of fishing, but it's hard you know. I'm still in with football, I still coach at arsenal once a week, just as a mentor type thing for the young goalkeepers, have a chat with them, watch them train and things.
I also have my own podcast called seaman says and I do that every week. It's good mixing the work up, but I have to make sure I put fishing dates in my diary because otherwise it gets filled and I end up not going.
Golf club or rod?
Rod. No problem.
Even yesterday I was presenting some prizes at a golf day and they said, "how's your golf?" and I said my fishing's better. I even walk around golf courses, checking the lakes around to see if I can spot any fish.
Do any of your old football team-mates go fishing? Who was the best?
I used to take my number 2, Alex Manninger and I know that Lee Bowyer and Bobby Zamora at West Ham go fishing. Lee actually has his own lake in France, so I know he's really passionate about it. Who's the best though? Me (laughing).
I've taken Lee Dixon before with his son, as well. It was mainly for his son to go fishing but Lee never put the rod down. He hadn't been fishing before and he loved it because he was catching carp.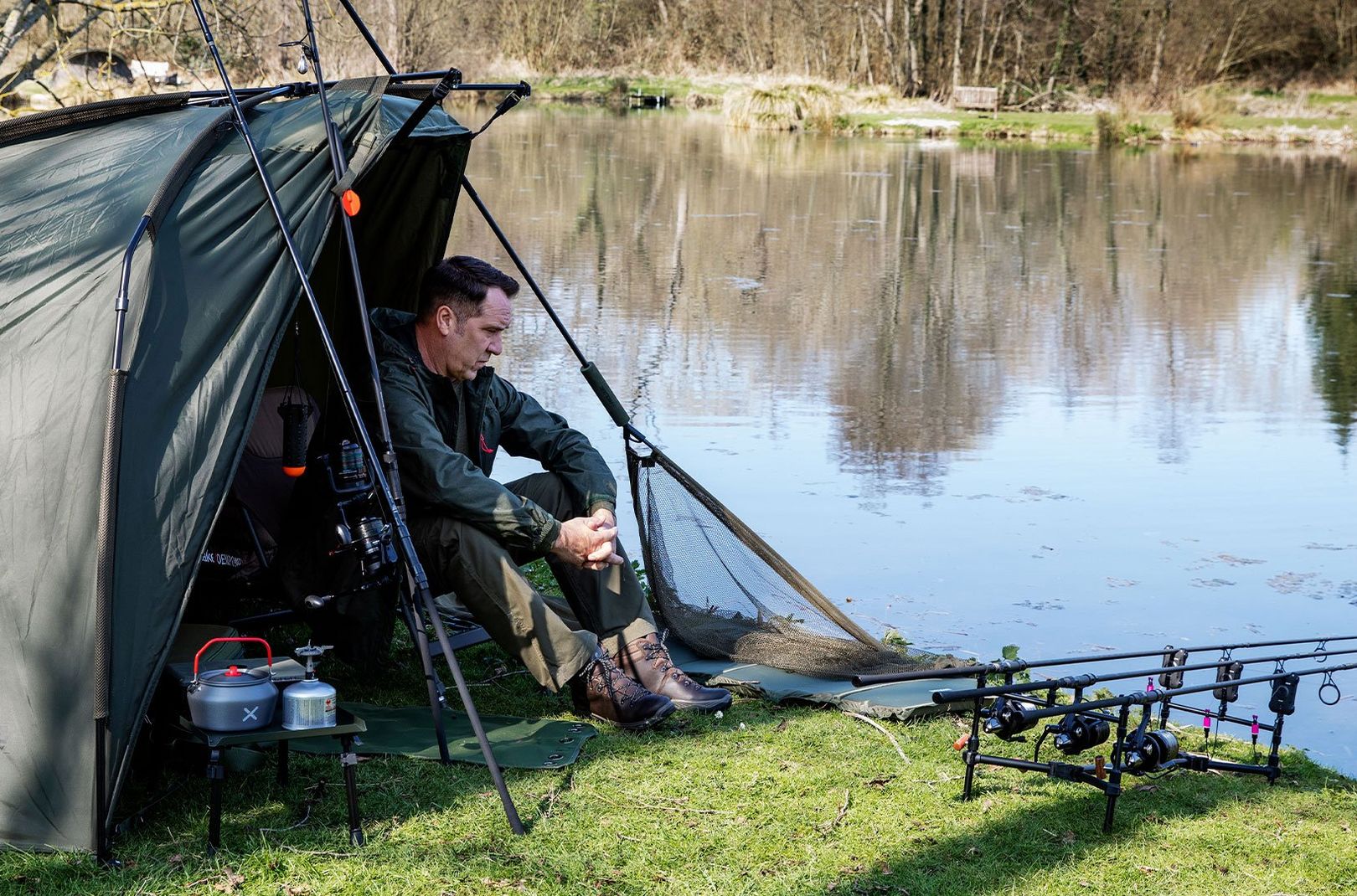 Are you excited working with Fishing Republic and trying the products out?
No (laughing). Course I am. It's something that, when it came along, I was like "Yes!". I can't wait to get into this. It's nice for a fishing company to come to me and ask me to be an ambassador. I'm so looking forward to doing the photoshoots and to go fishing and to look through all the gear. It's like going to a sweet shop.
We hear your first ever 20lb carp was caught at Farlow's?
That's right! I used to go over the farmers field out my garden, under the M25 and I was there at Farlow's. It was the first, possibly the only time, that I've ever made my own boilies – peanut boilie. 20 pounder, I was chuffed.
If we said we could take you fishing anywhere in the world right now, where would you pick?
I quite fancy salmon fishing in Alaska, like going in on a helicopter and getting dropped off.
Well, we're not sure we can get David to Alaska, but we can definitely get him to a canal in Manchester. Watch this space as we have much more exciting plans on the horizon, and maybe even a brand new PB.